Our Locations
Counseling Littleton/South Park, Colorado
A New Outlook Counseling Services has been providing counseling in Littleton/South Park, CO since 2010.  
A New Outlook Counseling Services
Littleton/South Park, Colorado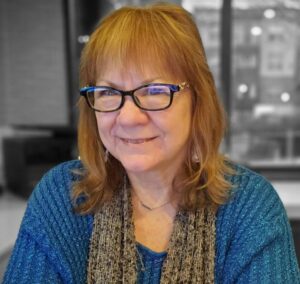 Helen Miller, MA
Helen Miller is a recent addition to A New Outlook Recovery Services. She has been providing counseling services in Colorado since 2015. She received her Master's Degree in Psychology with an emphasis on Counseling from Regis University in 2004.  Helen is certified in adult learning and online instruction. She is a licensed K12 substitute teacher and early childhood professional with the State of Colorado.
She is a Master's level counselor and currently pursuing her Licensed Addiction Counselor (LAC) and Licensed Professional Counselor (LPC) credentials.  Helen's experience includes cognitive behavior, outpatient, intensive treatment, trauma-informed, and mandatory education, and therapy. 
Helen focuses her practice on assessment and counseling.  She has lived in Colorado with her family since 1999.  She spends her free time with her dogs, creating acrylic fluid artwork, and quilting. 
.
A New Outlook Counseling
Littleton/South Park Office
1510 W. Canal Ct. Ste 2500
Littleton, CO 80120
P:  (303) 798-2196
Intake Documents
Please print these, fill them out and bring with you to your first appointment.