Noelle
Substance Abuse, Marriage/Family, and Mental Health Therapy
ONN with Aetna, Anthem BCBS, Beacon, Confinity,
Colorado Medicaid (except Co Access),
Cigna, Jorgenson Brooks EAP, Kaiser, Military One Source,
Mines & Associates, and Sand Creek EAP 
A New Outlook Counseling Services
Littleton/South Park, Colorado
Noelle Vignola, LCSW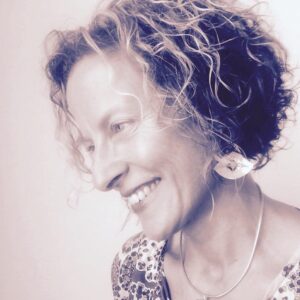 I am a Tulane University graduate, and worked in the social work arena for over thirty years.  I currently work mainly in addictions, depression and anxiety disorders, sexual dysfunctions, identity development, law of attraction principles, mindfulness and couples therapy.  I began my career working with battered women populations in the courts, police, and shelter systems.
Since then, I have worked extensively in healthcare, including death and dying, addictions, and women's services.  I have maintained a private practice and worked in inpatient psychiatric care for nine years in Texas specializing in a variety of mental health and addiction disorders, before entering into oncology and hospice care services at Swedish Medical Center.  I also sat on the bio-ethics board at Swedish, and have developed programs in palliative care, and am the recipient of the Steffie Allen Trusted Care Award for Excellence in Clinical Ethics.  I developed and taught a social work internship program in conjunction with Denver University and Metro State University.  I have trained chaplains in spirituality and psychology through the chaplain residency program and taught bio-ethics to the medical residency.
I am the founder of Kintsugi Life Coaching.  I am also the author of a self-published book of meditations, Into Your Meditation: Metaphors on Essential Elements of a Meditation Practice through Lulu Publishing Services, Inc, available at Amazon and BarnesandNoble.com and have a second book, Zen Moon due out Fall 2023.  I also speak on a wide variety of topics related to stress, breathing, spirituality, meditation, tapping for well-being, and mindfulness.
.
1510 W. Canal Ct. Ste 2500
Littleton, CO 80120
P:  (303) 798-2196
Please print these, fill them out and bring with you to your first appointment.